The Saree Shop by Shringi Kumari
Publisher: Speculative Books
Price:  
£9.99 (approx. ₹ 999)
Reviews
Honored to be reviewed by Alan Baker (the editor of @LeafePress and the prestigious Litter magazine.) - https://www.littermagazine.com/2021/01/review-saree-shop-by-shringi-kumari.html
"Poetry that will walk you through the mysteries of life with its dreamy and intuitive body rich of innovative thought" ... "With the strength to solve the chaos of world with pure art, Shringi's work is a new genre of its own in making."

"Shringi Kumari is a triumph!"

"Raw and humbling– incredible poet."

"There is a sense that a huge depth of experience and emotion threads through this small volume"
"Blown away, humbling, stunningly good poetry"
"...the beauty and ambiguity of language is foregrounded, along with sense that its rhythm is a physical thing associated with speech and with the body. The poems don't provide easy answers, and a number of them are strange and unsettling."
"Terrific Collection"
"Lyrical and Dreamlike..."

Goodreads reviews: https://www.goodreads.com/book/show/52342103-the-saree-shop?ac=1&from_search=true&qid=aJk7EPg394&rank=1
More reviews: https://www.instagram.com/p/CAU0oBlAKKA/?utm_source=ig_web_copy_link
Get your E-book or the Kindle version from the embedded links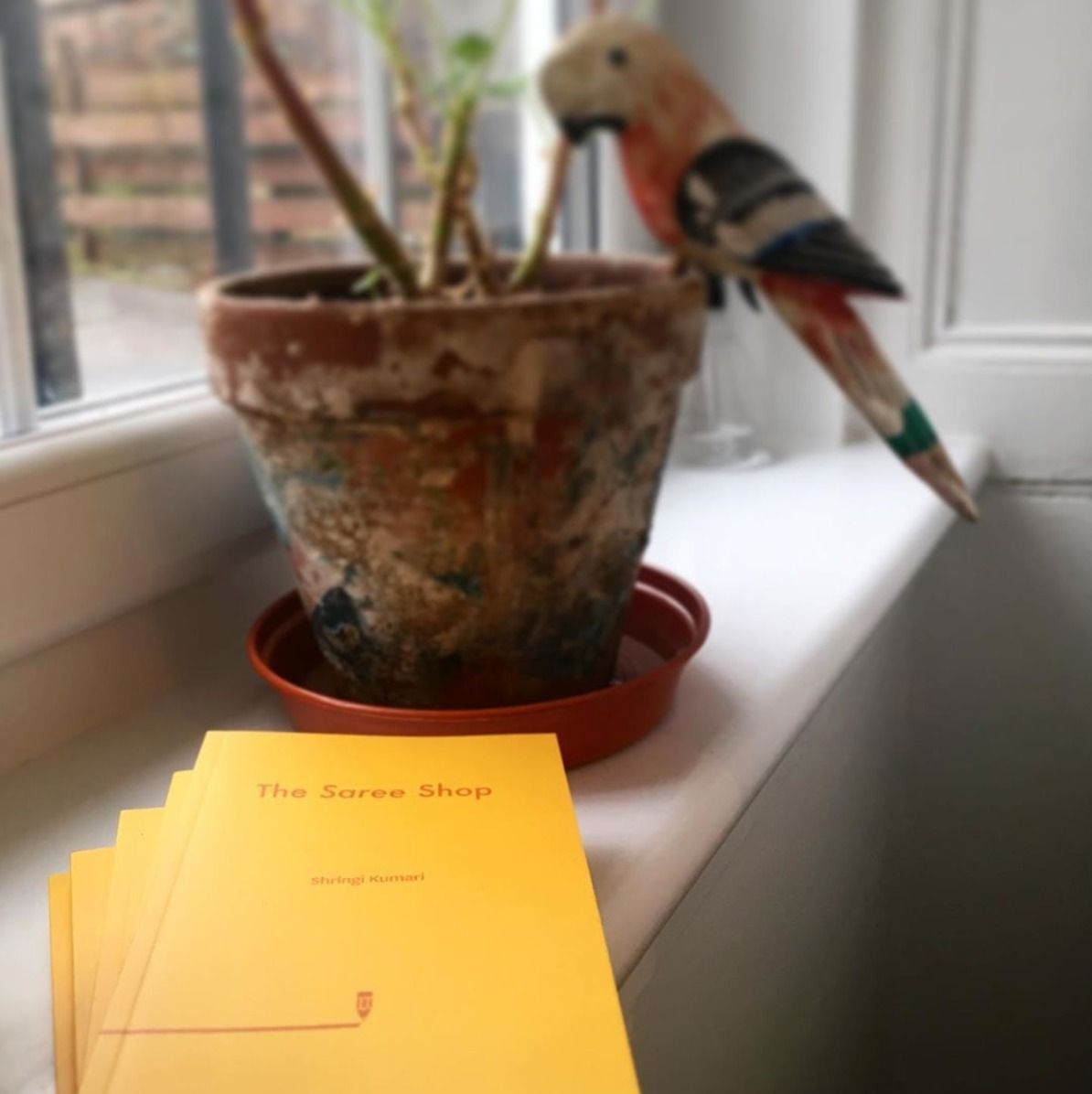 If your country does not show up in the drop down please send me a message via social media (@shringikumari) or get a copy here.
Garden of Vaginas
Publisher: Guts Publishing
You can buy my short story Garden of Vaginas by getting the book here.
Reviews
"'Garden of Vaginas' by Shringi Kumari held a gripping shock factor that grabs any westerner immediately and refuses to let go, and even leaves the reader slightly haunted thereafter."
"When I read Garden of Vaginas, I was sleepless wondering (fomo) trying to decode what all did I miss in the story :) The story doesn't leave you because it makes you keep thinking about the hidden lines in between, and that is very exciting type of work to look forward to."